Weaving Poetry: Arms & Hands
4 week course
5+ hrs
Start Anytime
5 hrs + dedicated just to arms and hands!
As frames or as the main focus of a piece, arms and hands are AS important as all bellydance steps, moves and technique.
We DANCE with our arms and hands; they can be deliciously expressive, utterly magical and poetic, and they often have the power to make or break a piece.
They SPEAK, DRAW, TELL a STORY, even WHISPER...
In this 4-week course you will learn:
how to create energy, strength, intention and expressiveness: dancing with your arms and hands in a way that looks effortless, natural and interesting.
explore the connections between arms, breath, and the rest of your body, expressiveness and technique to go beyond drills and combinations to true dance artistry.
create smooth transitions between arm moves, arm frames and arm paths in a way that makes transitions an expressive and fun part of the dance that has all the potential of bringing up your own dancer –personality.
use your breath and energy to bring fluidity, radiating beauty and inspiration.
exercise your muscle memory to create beautiful lines.
Be inspired and amazed! Weave poetry with your arms and create an eloquent, moving painting with your whole body!
This special course is designed to run for 4 weeks, taking 1 class per week. However, you can do more or less each week and complete the course at your own pace.
Each class is divided in small sections so that students can re-do, review, and practice at will.
Zahira is an effective, charismatic and caring instructor. An accomplished dancer known for her powerful stage presence, exceptional technique and inspiring choreographies, her classes are engaging, empowering and inspiring.
In her 15 years of teaching experience, Zahira has become a beloved instructor in Toronto and the GTA.
Her signature style comes from her strong foundation in Egyptian bellydance and American Cabaret bellydance (American Vintage), with influences of Argentinean, Turkish and Fusion styles. She is a pioneer of Steampunk bellydance in Canada and a true master of props.
Whether you are just starting your bellydance journey or are a seasoned professional looking for a challenge or to expand your dance horizons, Zahira's classes will enrich your dance and your life! 
To learn more about Zahira and Dragonfly visit our Studio Website: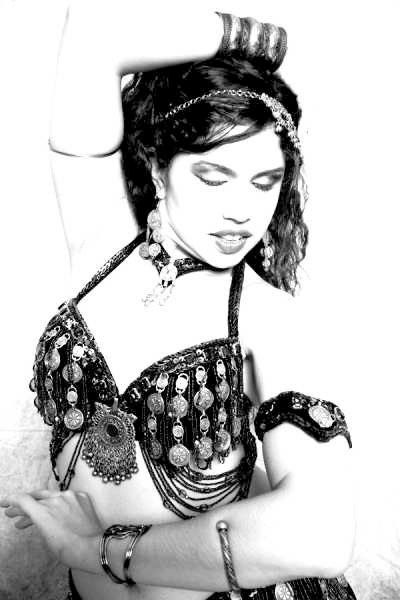 Check your inbox to confirm your subscription