BUTTERFLY
START ANYTIME
Welcome to the Experience of Bellydance
In the BUTTERFLY class we work on your FOUNDATION!
It is designed for students who are just starting on their bellydance journey or those who want to solidify their foundational technique.
It is fun, sweaty and dancey!  
In this class students learn good dance posture, isolations, basic bellydance moves, shimmies and travelling steps. Each class builds upon the last to get you from simple independent movements to fun combinations and layers.
Students get in touch with their bodies in a new way using and discovering muscles, pathways and a new world of movement. The course includes an introduction to the culture of bellydance and an introduction to Arabic music.
This course is intended to run for for 6 weeks, taking 1 class per week for a total of 6 classes.
However you can take more or less in any given week and work through the course at your pace.
Zahira is an effective, charismatic and caring instructor. An accomplished dancer known for her powerful stage presence, exceptional technique and inspiring choreographies, her classes are engaging, empowering and inspiring.
In her 15 years of teaching experience, Zahira has become a beloved instructor in Toronto and the GTA.
Her signature style comes from her strong foundation in Egyptian bellydance and American Cabaret bellydance (American Vintage), with influences of Argentinean, Turkish and Fusion styles. She is a pioneer of Steampunk bellydance in Canada and a true master of props.
Whether you are just starting your bellydance journey or are a seasoned professional looking for a challenge or to expand your dance horizons, Zahira's classes will enrich your dance and your life! 
To learn more about Zahira and Dragonfly visit our Studio Website: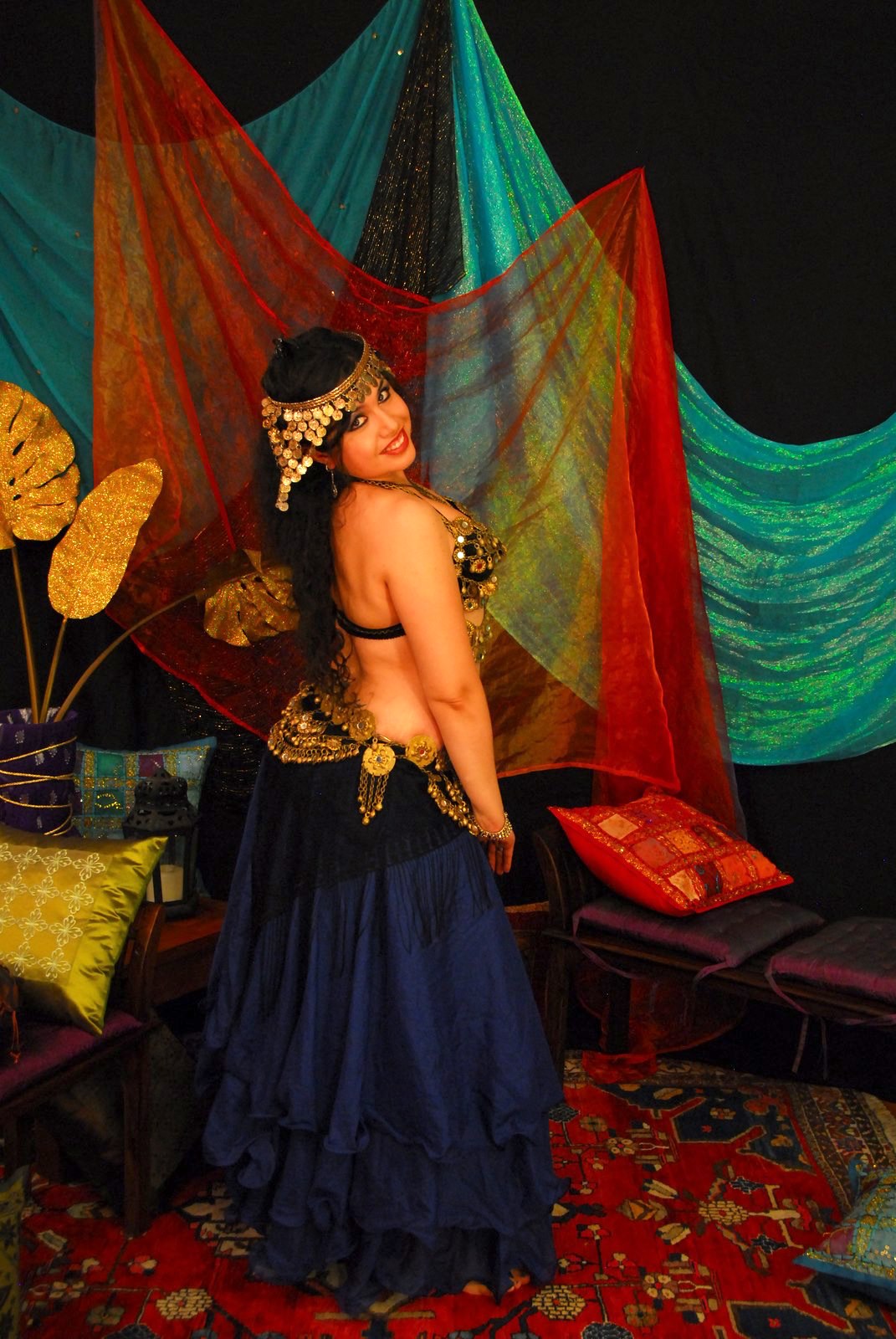 Why Bellydance?
The Benefits of Bellydance can be enjoyed by people of all ages, shapes, fitness levels, gender and backgrounds.
 The movements and techniques work with the body instead of against it. Many of the moves are based on movements that come naturally, increasing body awareness and bringing a wealth of health benefits.
It improves posture,tones

 muscles,

reliefs back and joint pains,  increases strength and may aids in relief of PMS, weight loss and digestion.
It is a low impact form of exercise that works throughout the body.
It is a beautiful dance form, an art that brings vitality, health, relieves stress and boosts self-steem.  
Through this dance you can attain increased grace, fluidity and balance. 
It is a live dance, culturally rich, with strong roots & tradition yet modern, and in constant dynamic flux.  
It is beautifully empowering and utterly FUN.
Check your inbox to confirm your subscription