Bellydance
Fusion & Fantasy
Start Anytime
This is a fun and challenging exploratory class, packed with intricate footwork patterns and funky moves. It is an exciting journey through bellydance fusion and fantasy, a Dragonfly signature!
Including Oriental Bolero, Tango Bellydance Fusion and SteamFusions!
 1) SteamFusions: incorporating the traditional movements of bellydance, the innovative, strong and fluid language of modern Fusion, and a good dose of Jazz all merged with the Steampunk aesthetic, music, concepts and stories. 
2) Oriental Bolero: from its Spanish and Cuban origins, with deep ties to North African music as well as to some Arabic classics, this lyrical, dreamy, yet powerful and passionate style combines the Latin and the Arabic hearts by way of the internationally recognized Argentinean style of bellydance: full with intricate foot patterns, expressive and flowy movements, gorgeous turns and a wide use of the stage.
3) Fantasy: fostering a creative, experimental, open and playful enviroment, where students are encouraged to live the fantasy and magical side of bellydance at its freest: mermaids, pirates, goth creatures, literary characters are all welcome!
Students will learn a full choreography/routine throughout the 6 weeks.
This class is intended to run for 6 weeks, taking 1 class per week.
However, you can do more or less each week and complete the course at your own pace.
Each class is divided in small sections so that you can re-do, review and practice at your heart's content.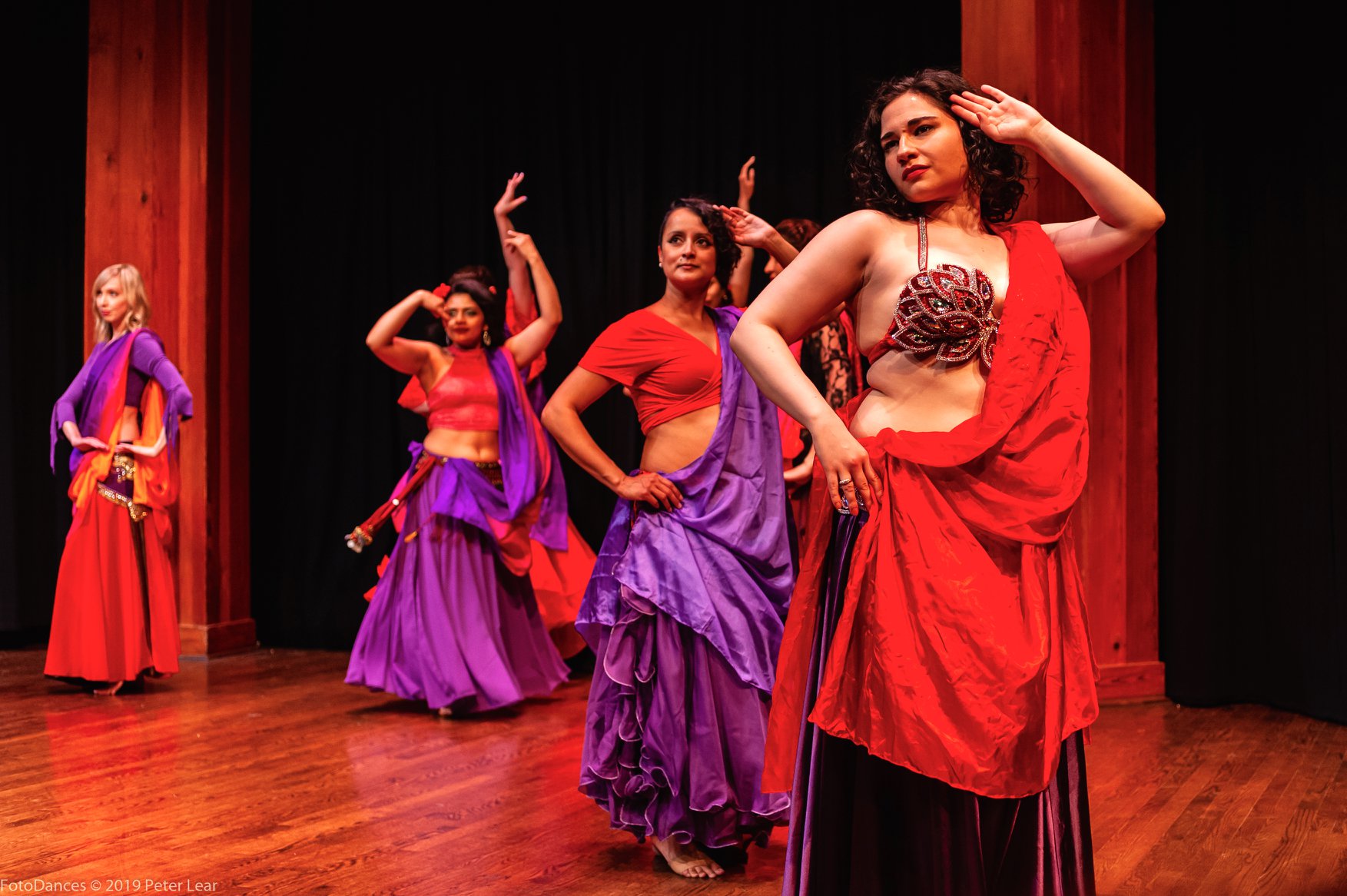 Oriental Bolero
Lyrical, powerful, inspiring!
Lots of footwork including some Tango stylizations.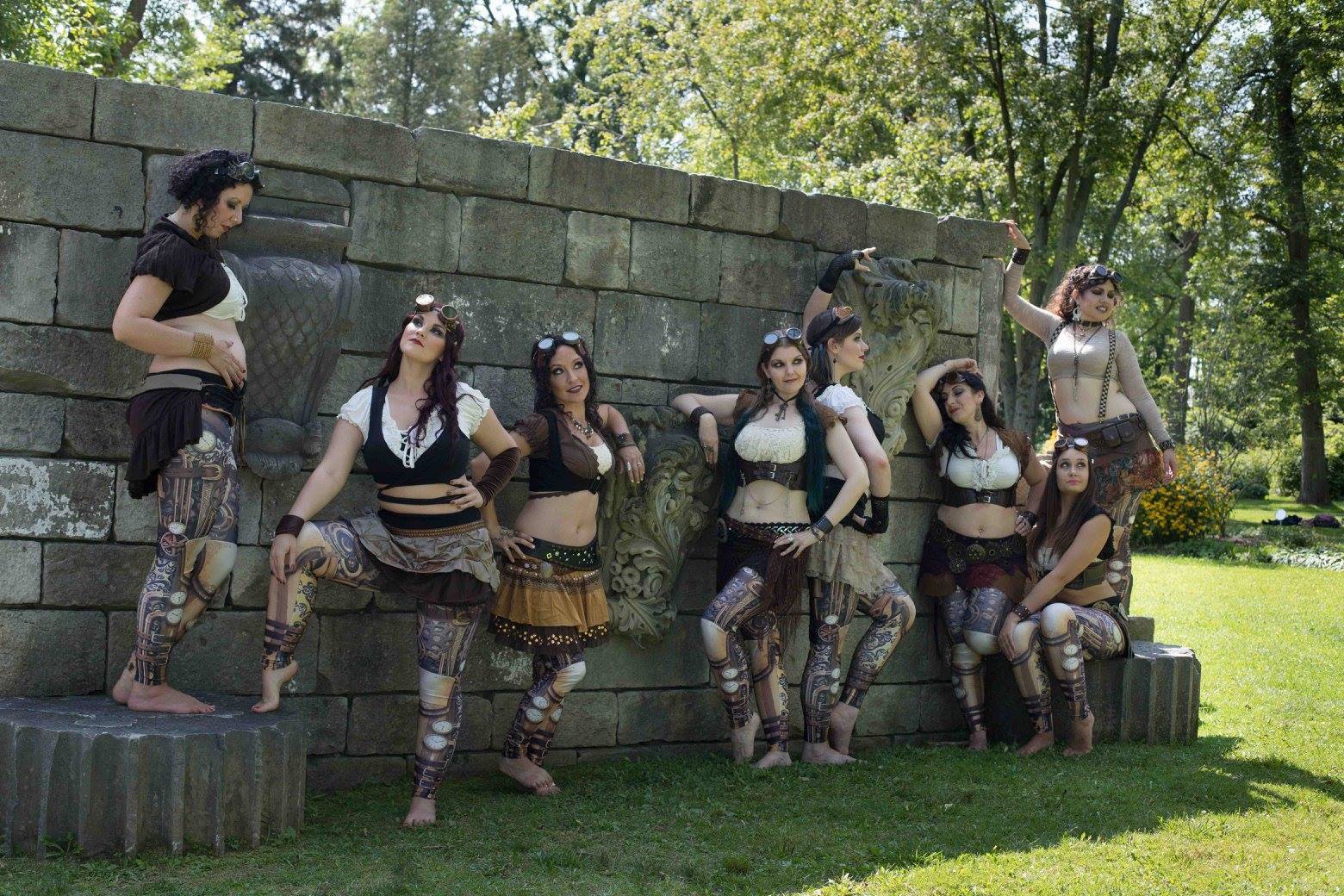 SteamFusions
A fantasy fusion style, combining Steampunk -and other non-traditional- music with bellydance and other dance styles.
Zahira is a deeply caring, effective, and charming instructor. An accomplished dancer known for her powerful stage presence, exceptional technique and inspiring choreographies, her classes are engaging, empowering and inspiring.
In her 15 years of teaching experience, Zahira has become a beloved instructor in Toronto and the GTA.
Her signature style comes from her strong foundation in Egyptian bellydance and American Cabaret bellydance (American Vintage), with influences of Argentinean, Turkish and Fusion styles. She is a pioneer of Steampunk bellydance in Canada and a true master of props.
Zahira founded the first ever Steamfusions class and Oriental Bolero classes in Canada. She is the founder and director of the Steampunk Ensemble the Dragonettes, who have performed at a myriad of Steampunk events in Ontario. In 2017 she choreographed and directed a full length theatrical fantasy production: "Alchemy: An Anthology of Steampunk Stories".
Whether you are just starting your bellydance journey or are a seasoned professional looking for a challenge or to expand your dance horizons, Zahira's classes will enrich your dance and your life! 
To learn more about Zahira and Dragonfly visit our Studio Website: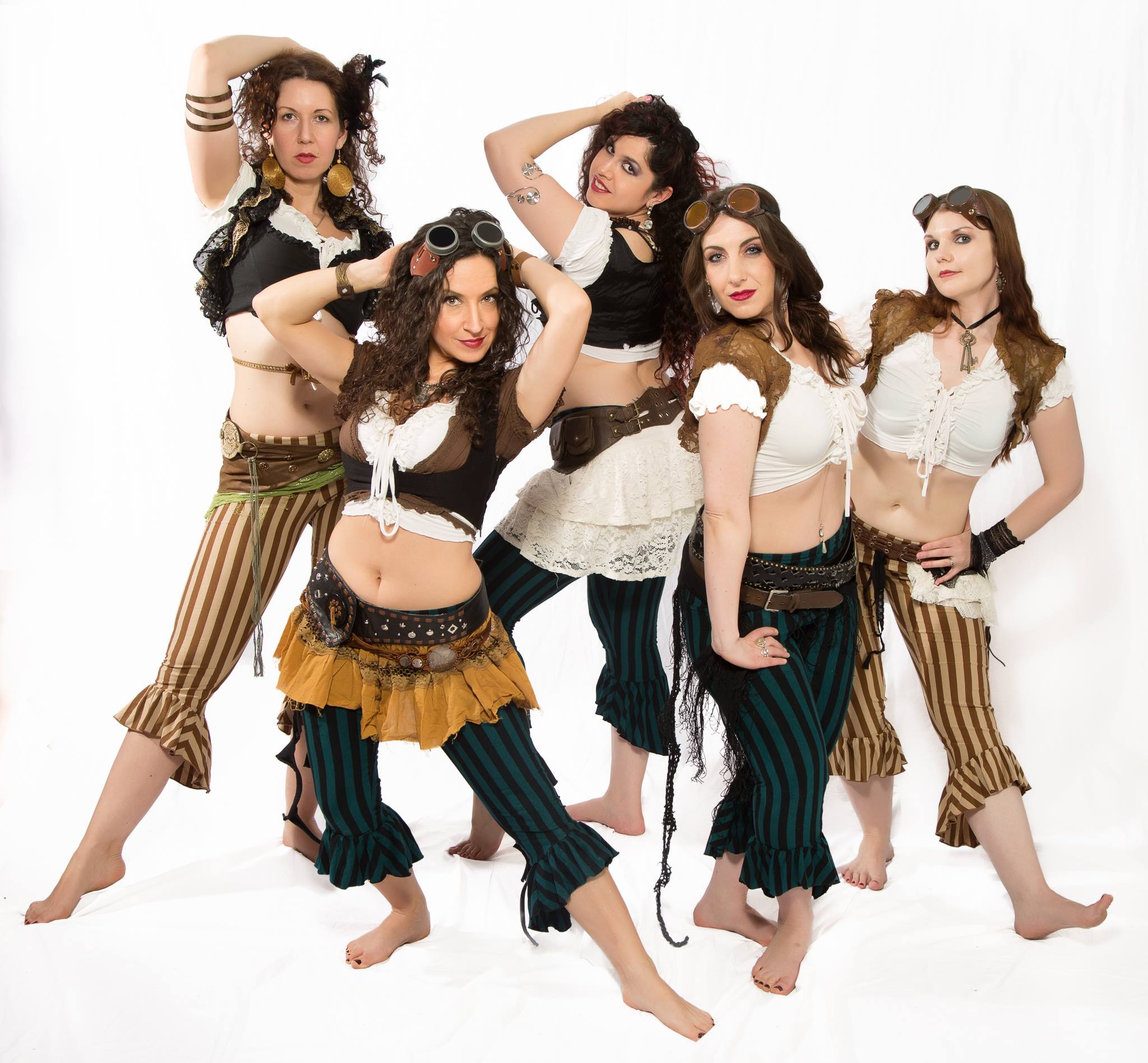 Check your inbox to confirm your subscription